OUR BUSINESS PARTNERS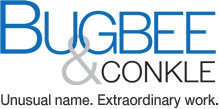 Bugbee & Conkle, LLP is a law firm concentrating its practice in the areas of employment, labor, safety, and workers' compensation for companies and businesses of all sizes throughout Ohio.
---

V+A Risk Services is an Ohio based TPA for workers' compensation claims management services.
---

HMS delivers healthcare technology, analytics and engagement solutions to help reduce costs, improve health outcomes and enhance consumer experience.
---

Data Service Center, Inc. "Your Payroll Professionals", delivering the highest quality payroll services at the best value in the industry.
You Have Choices
Let HR Systems customize a cost effective plan designed for you and your business.
Contact us:
HR Systems, Inc.
P.O. Box 352604
Toledo, OH 43635-2604
419-534-3040
---

Jim Sasse 419-262-2701 cell jsasse@hrsystems.cc
---

Connie Koch 419-261-0155 ckoch@hrsystems.cc
---
We invite you to take a closer look at HR Systems.
Call us at 419-534-3040
Let us show you how you can save time and money today!